2023 Marriage Conference
January 28, 2023!
Our heart with the Refresh Marriage Conference is to refresh the marriages in our churches. Every married couple, young and old, is welcomed to attend.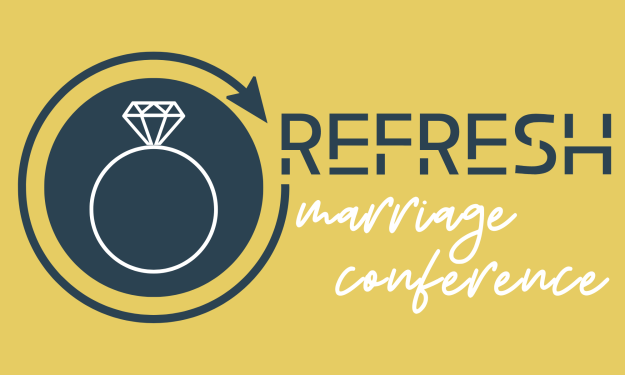 The Conference's theme this year is "Two Become One" from Genesis 1:24. There are 3 locations in the New Testament where this verse is quoted. Each session will cover a different reference. This key verse was Moses' inspired look at the Genesis account. God's work for creation would be the pattern for which all marriages should be fashioned after. Each session will take a different angle looking at marriage and the various troubles that couples face. Our goal is to Refresh their spirits in the Lord, and strengthen their resolve to stay married and
enjoy marriage by grace.
Matthew 19:5
Marriage isn't a social contract that can be broken, but a lifelong commitment that makes one life out of
two.
1 Corinthians 6:16
Marriage isn't just sexual monogamy, its sexual freedom with one partner for oneness.
Ephesians 5:31
Marriage isn't a hierarchy structure, it's mutual love and service that comes from oneness.
Registration:
Sign up and pay online through the link below.
Registration begins at 8am on the day-of and there will also be a continental breakfast available.
The conference starts promptly at 9.
** We welcome parents with nursing infants up to 12 months. Please plan childcare accordingly for all other children.