2022 Marriage Conference
January 29, 2022!
Our heart with the Refresh Marriage Conference is to refresh the marriages in our churches. Every married couple, young and old, is welcomed to attend.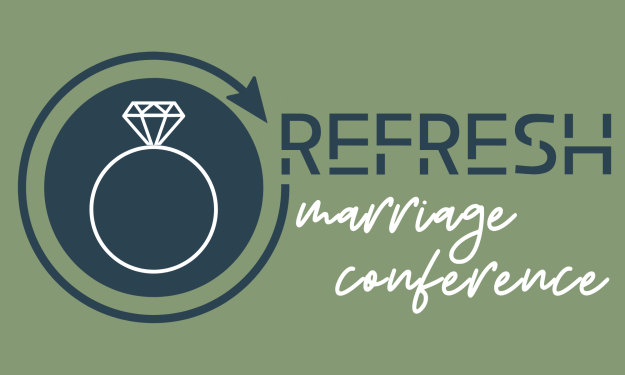 The Conference will have 3 sessions and each session we will work to more clearly define the agape love of God. The Lord so embodies the definition of agape that the Apostle John wrote "God is love" in 1st John 4:16. The better we understand this kind of love, the better we will understand our God, and then we can better imitate Him. Just as God calls us to be holy as He is holy, we can be sure God has called us to love as He loves. The Lord's love is sacrificial, unconditional, and service-oriented.
Sacrificial:
Our relationship with the Lord is centered around His sacrifice on the cross. The Father so loved the world that He gave His only begotten Son. When we come into a relationship with Him, we lay our lives down in a similar way. We surrender to His plan for our lives and make sacrifices daily in denying ourselves. In our marriages, we have the same calling. Loving our spouses may mean we have to sacrifice certain things such as time, opportunities, hobbies, or ideals. In order to have healthy and godly relationships with our spouses, sometimes sacrifice is necessary.
Unconditional:
It was out of unconditional love that the Lord saved us and He keeps us until that last day. His love is given without it being earned because we could never meet the Lord's holy standards. Just as we can't earn salvation, we cannot be asked to maintain it because we will always fail. Yet, the Lord chooses to keep us, to preserve us until His coming. We are to choose to keep our spouses as the Lord chooses to keep us. What if they fail? What if they leave your side during a season of weakness? Will you choose to keep them? We must love our spouses unconditionally because as sinners they never truly deserved love, and they'll fail to ever become worthy of love. Forgiveness and grace go a long way.
Service-Oriented:
The Gospel is God's work on the cross. He planned redemption, came to die, resurrected, gave the Scriptures through His Spirit, and He empowers the church to share the gospel. We simply receive and place our faith in His work of salvation, His work for humanity's benefit. No action of God began with receiving, but rather giving of Himself. In marriage, agape love seeks to serve and give more than to receive. If both husband and wife consistently seek to serve each other, they will both be served. We need the Spirit to empower us to do this. Jesus could have arrived in glory demanding service and He would have been entirely worthy of it, but instead the Son of Man came to serve. Let's be imitators of Christ in our marriages.
Registration:
Sign up and pay online through the link below.
Registration begins at 8am on the day-of and there will also be a continental breakfast available.
The conference starts promptly at 9.
** We welcome parents with nursing infants up to 12 months. Please plan childcare accordingly for all other children.